We offer delicious, healthy options for any business event or party.
With many vegetarian and vegan choices, our catering packages make any gathering easy, enjoyable and affordable.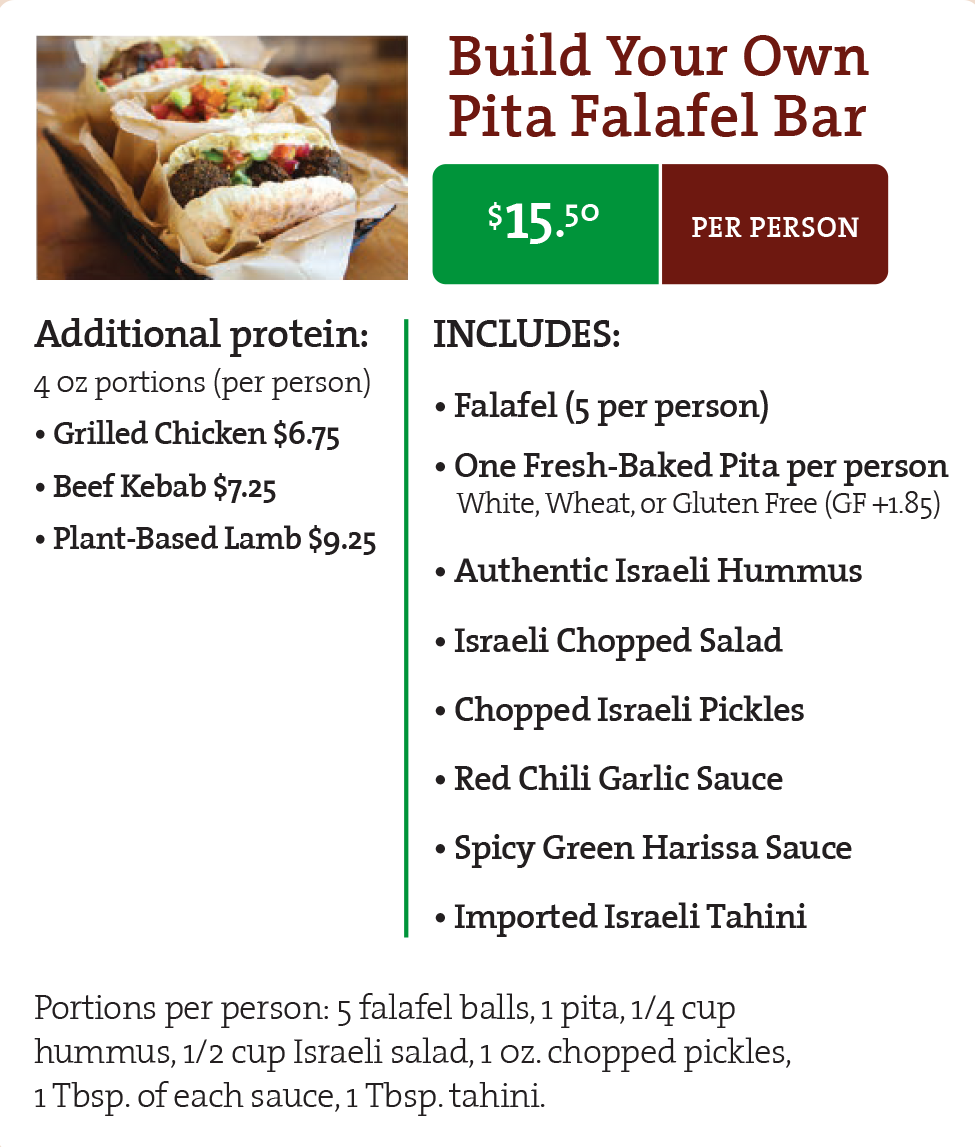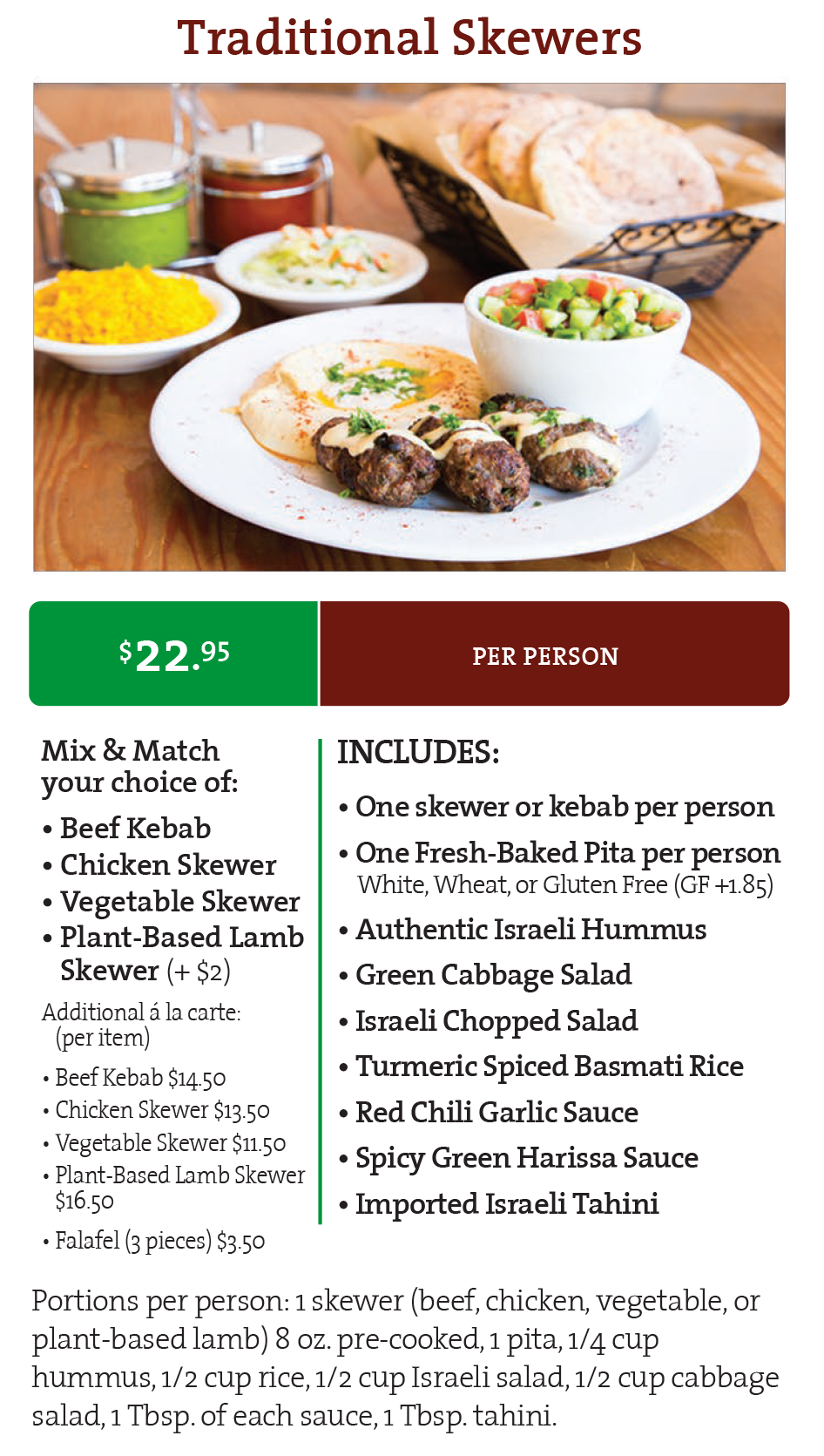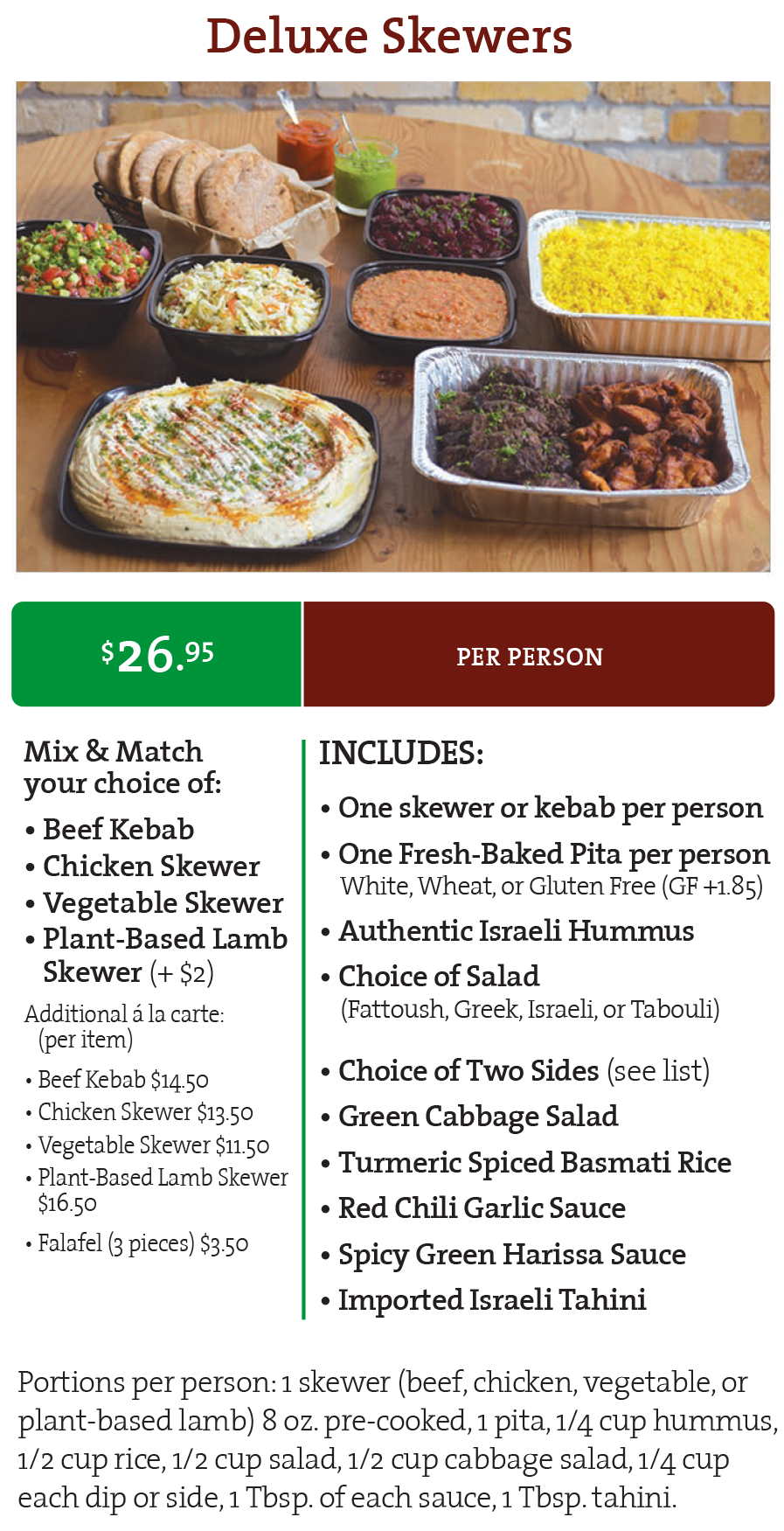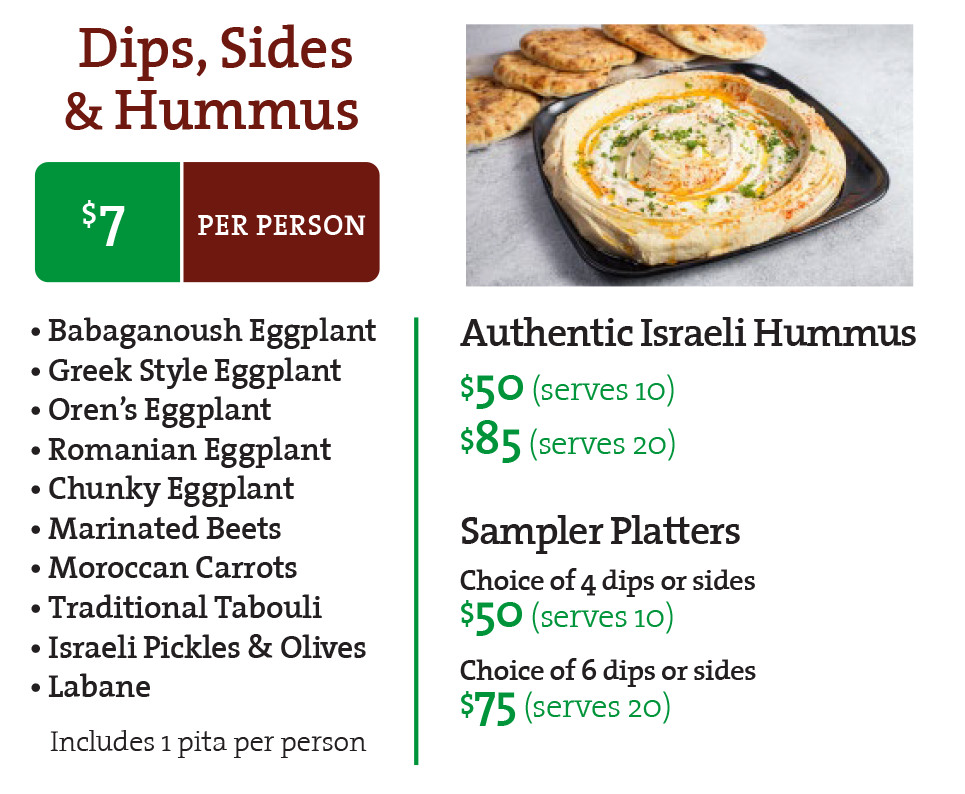 Required Surcharges
A Living Wage surcharge is added in the following cities: 3% for Palo Alto, Mountain View and Cupertino. 5% for San Francisco.
Full Service Support
Ask about service staff or plate and buffet serving rental for your event.
Don't Forget Dessert
Add an authentic Israeli dessert (or beverage) to any order.
Get it Delivered
Delivery available with minimum order of $250.00 or more. Limited delivery area.
Oren's Hummus is perfect for professional events and personal celebrations. 
Call us today about your event!