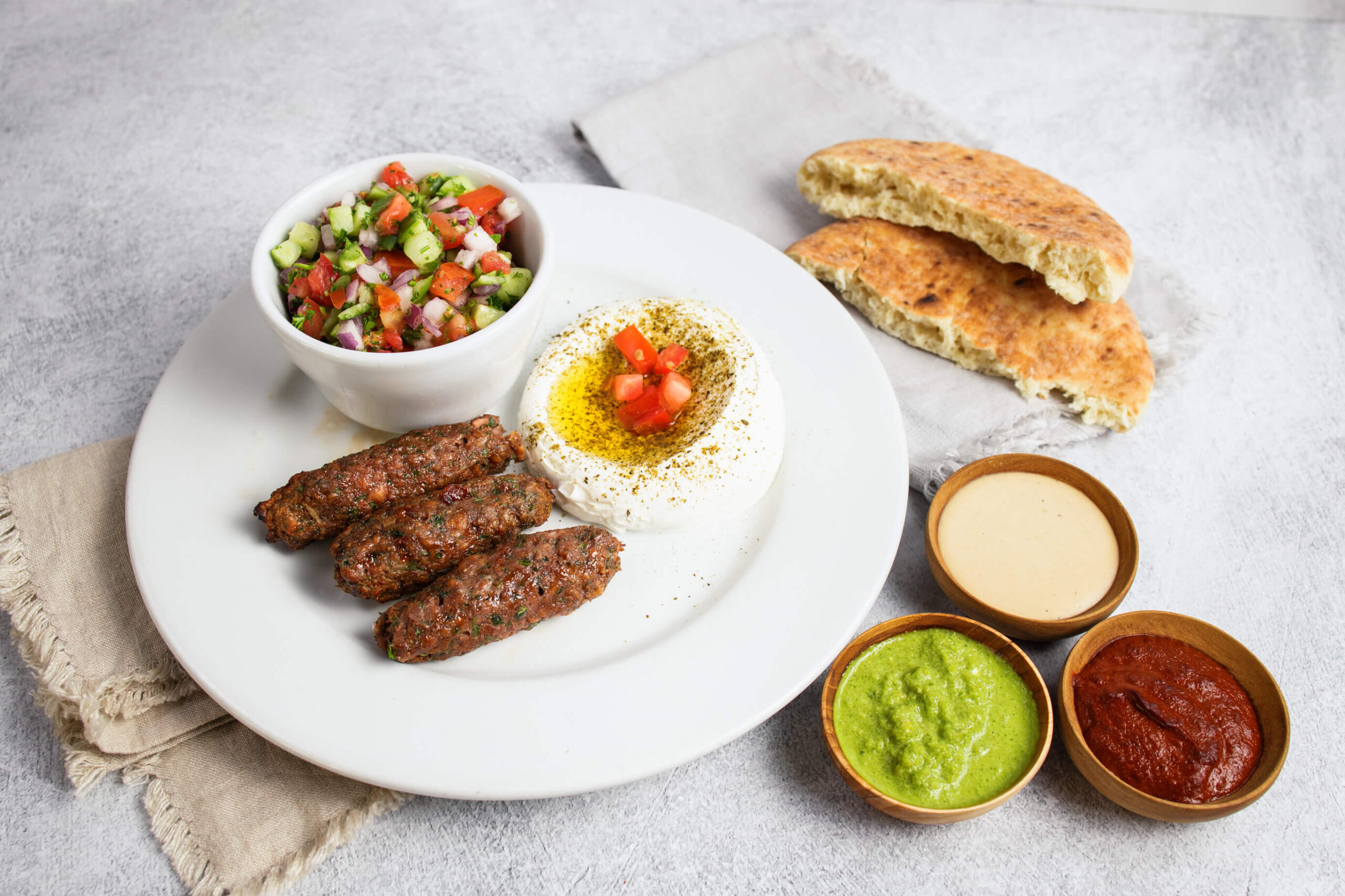 INTRODUCING…
 A PLANT-BASED LAMB GRILLED ENTREE 
Oren's Hummus is proud to partner with Black Sheep Foods on this
delicious plant-based lamb grilled entree! We encourage you to pair it with our Labane and Israeli Salad for a fresh and flavorful meal.
a la carte Skewer 15.00
Plant-Based Lamb, Grilled Entree (GF, V) 25.00
Includes your choice of two sides or dips. Served with one pita (white or whole wheat).
Cauliflower or Sweet Potato Fries as a side for 3.50.
Black Sheep Food Plant-based lamb is free of antibiotics, hormones, cholesterol, gluten, dairy and soy
Try it now at any Oren's Hummus location.